Latest news
Pope Plant assist in quarry works and the renovation of Manor Barn.
Another exciting venture that Pope Plant has been involved in and another satisfied customer
The Heritage Team and Downland Trading are extremely happy that they have Pope Plant to assist them in this project.
Craig Pope was delighted to be able to attend the Heritage Design and Development Teams drinks reception at Manor Farm Barn to celebrate the renovation of the barn at their site in Frindsbury.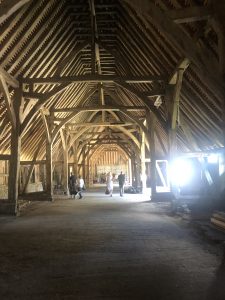 Pope Plant has been working closely with the Heritage Team and Downland Trading in their quarry to keep the quarry working and assist in the renovation of the barn originally built in 1403.  One of the longest barns in England it was unfortunately destroyed in a fire in 2005.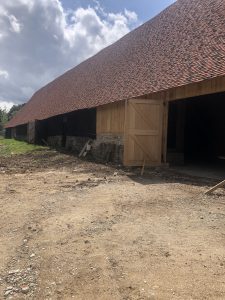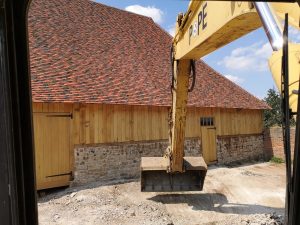 Pope Plants CPCS trained operators have been working within the quarry and very much involved in the day to day running, showing what competent and forward thinking staff Pope Plant employ.
Pope Plant has built up a strong relationship with Downland and the Heritage Team since the beginning of the project and looks forward to continuing to work productively together in the future.